08 Jun

Introducing CaptureFast, cloud and mobile-based document capture solution
We are excited to launch world's first cloud + mobile based document capture solution, CaptureFast.
CaptureFast is designed to address the inefficiencies caused by too much paperwork in business processes, as well as heavy dependancy on manual labor.
You don't need to be a large enterprise to leverage the benefits of document and data capture to improve your productivity, anymore. Unlike existing solutions, CaptureFast cloud-based document capture solution has a flexible subscription-based pricing model for companies from any shape or size.
In a nutshell, our product allows you to input the documents in question into our system, define the information you would like to extract from these documents, and point to a delivery method or location to receive the results of our capture process.
CaptureFast is a web-based cloud platform that you can use to process your paper documents.
Using CaptureFast is easy as 1-2-3:
1.Sign up at www.capturefast.com.
2.Define the documents you want captured using CaptureFast template creation wizard
3.Watch your team capture and verify documents with minimum manual labour, where every documents are created.
Sign up is easy. We only require your name, a valid email address and your company name. Until you decide to continue using our product, we don't ask for your credit card. After the trial period, we have a usage-based pricing model that allows you to pay only for what you need and use. No additional licenses to buy, no additional setup costs, no upgrade costs for new versions.
Ease-of-use is at the heart of our product. You don't need a team of developers to use our capture product. We've made template design and integrations so easy that you can start capturing documents from day one.
First step to set up CaptureFast to digitise your documents, is to create a template. You will use our Template Creation Wizard to create a document template that will direct our tools about what information you want out of these documents and how to find them. You can also start with one of our pre-defined templates and choose which fields you want to use.

The document capture process starts by snapping a picture of your document with your smartphone via our mobile app and submitting the capture it as an input to our system. CaptureFast Mobile App is available for both in App Store and Google Play store for all kinds of smartphones.

Finally, for the documents that need some validation, either due to information that was not correctly captured, or due to stringent accuracy requirements of the template, there is our verification tool, that allows for an easy validation flow.
The captured documents are directly saved to the destination you chose while creating your templates.

CaptureFast document capture solution is flexible. You will find numerous integration points that you can use as a target for your processed data. We are launching with a core set, but you can find the list of our planned integrations in our portal.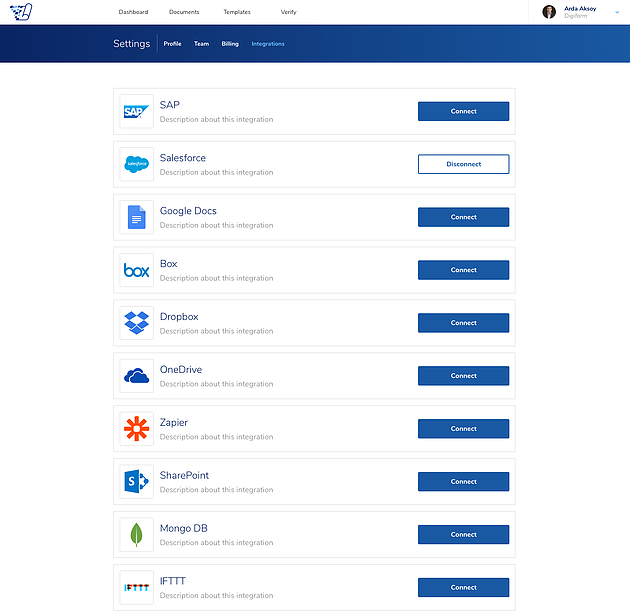 We are excited to share our product with businesses to make their processes more efficient. Please let us know if you have any questions or suggestions at info@capturefast.com and don't forget to sign-up for our free trial here.
Read Gurkan Karagoz's answer to Which companies are leading in online document recognition? on Quora