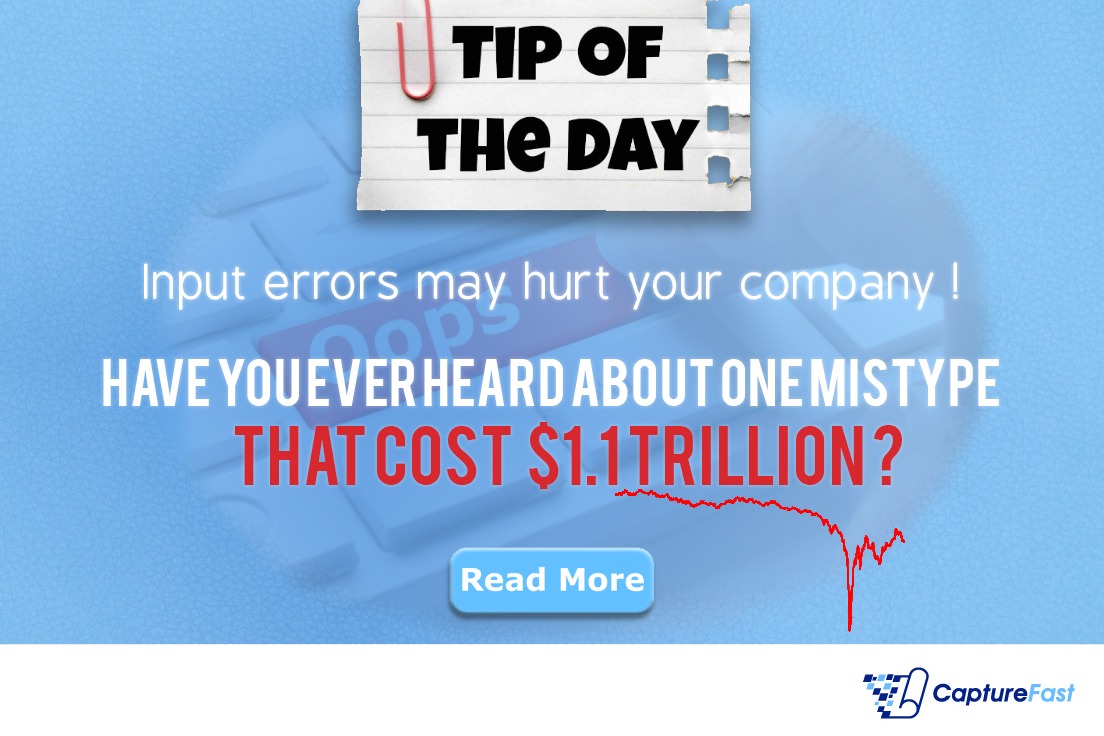 13 Aug

Input Errors May Hurt Your Company!

Are you aware of many accidents occurred due to manual entry systems throughout the history?
Well, there are abundantly many market mishaps, so called ''deconstructions'' in world market.

This accident, also known as a flash crash, exemplifies a massive heart attack have resulted in Dow Jones Industrial Average falling more than 1,000 points in 10 minutes. May 6, 2010 marks a flash crash that evaporated over $1.1 trillion of investing. Approximately 70% was regained by the end of the day, however, this dramatic decline points out to be the biggest drop at that point.

Who or what was really behind the scenes of this dramatic downfall? Well it appears to be that one keystroke error was to blame. A mix of 2 relatively close letters was pointed to a single market participant for accusation.
All in all, a manual data entry processing was the real accusation.

We should make profit of past mistakes and continue to data processing with a cloud-based automated system. In recovering errors of manual data entries, we present the quality: CaptureFast.
Our highly equipped technology quickly responds to needs of both market and clients by extracting valuable data from physical and digital document data capturing.

With CaptureFast you will never encounter such a crash. See our product and request a demo!