16 May

Interview with CaptureFast's Chief Product Officer

Ozan Tatar: Hello İzge, we at DigitalTalks are very excited to learn about your new SaaS CaptureFast.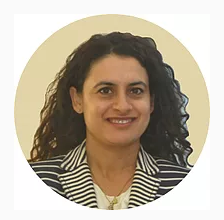 Izge Cengiz: Hello, Ozan. First of all, thank you very much to the DigitalTalks team for introducing us to your valuable community.
We, as CaptureFast had ben serving on-premise solutions to enterprise customers since 2005. Now our primary goal is to rapidly expand CaptureFast into the US market via our new cloud-based document capture solution, and ensure that it is one of the leading software products exported abroad from Turkey.
OT: Can you briefly mention the history of CaptureFast? What services do you offer to your customers right now?
IC: Since 2005 we have been providing services to many enterprise clients especially in insurance and financial services sectors such as Allianz Turkey, Yapı Kredi, and Citi Bank. In 2015 we were awarded by ICDAR (International Conference on Document Analysis and Recognition), one of the most important organisations in the world, due to our R&D efforts of enabling document capture capability to smartphones.
The worldwide success of our technology attracted Turkey-based venture capital fund Revo Capital's attention and made a seed capital investment to CaptureFast in 2016. The main goal of this investment is to open up our technology to the international market. We are moving towards this goal with sure steps.
Our product range includes:
1. Cloud and Mobile-based Document Capture Platform
2. Enterprise Solutions
3. Smart Scanner hardware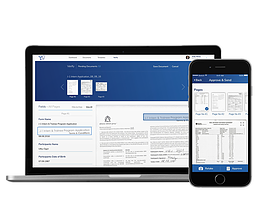 CaptureFast is a product that companies from any shape or size that need to digitise information from paper documents can utilise. It aims for companies to utilise our cloud-based platform and mobile application in a self-service manner. Our pricing is a monthly subscription-based model, and companies pay for whatever they use.
CaptureFast cloud and mobile-based document capture platform is going to be launched at CapServe'17 event in Washington D.C. in April. Following with an aggressive marketing and sales strategy, we aim for 1,000 companies to be using our services by the end of 2018. We will also be opening setting up office in the US during 2018.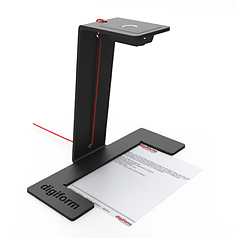 Smart Scanner is a desktop document capture device that can be remotely managed by an embedded computer. It is a hardware that we developed for our customers where capturing from mobile is insufficient and inputting documents via a MFP is costly. Smart Scanner also allows the capturing from booklet-type which can't be processed with standard scanners.
Our Enterprise Solutions, with the power of document and information capture technology, saves both time and money our enterprise customers that we have been serving for 11 years.
OT: You received an investment from Revo Capital in June 2016. Was there any other investment tours before that? Do you plan to invest in the following period?
IC: Every entrepreneur and their family who supports him is an investor at heart. Our founder's wife, current CFO Melahat Karagöz, financially supported the company's first year as an angel investor with 10% share. As you said, a corporate investment tour was held for the first time with Revo Capital. As a technology-driven venture, our main goal is to make the company grow exponentially and exited to one of our world-class competitors. We think that we can receive one more round of investment before we reach this goal.
OT: How many people are in the CaptureFast team? How are the roles and responsibilities distributed?
IC: The CaptureFast family is made up of 17 people today. My job is Chief Product Officer – a role that you do not find in every company, but a role that reflects the value we give to the product as a company. I am working on the today and tomorrow of the CaptureFast product. I am also responsible for the realisation of our goal of opening up to America.
CEO Gurkan Karagöz leads the R&D, which is the basis of our products. CTO Buğra Demiral has 15 years of software and management experience and develops software for all of our products with his developer team. CFO Melahat Karagöz leads our operation team and we also have a sales team.
OT: How do you assess global competition in your field? Is it a highly-competitive market?
IC: Our focus is certainly going global. When our mobile solution was awarded in a world-class competition we were convinced that this technology which was developed in Turkey should not be confined there. The pain point that we are alleviating, which is to digitise information in paper documents without using human labor is one that many companies from different shapes and sizes feel all around the world. While our first target is the US and Turkey, we have plans to expand to the labor-expensive European and Middle Eastern markets in later stages.
When it comes to competition, we do have a few competitors in the US market. Most of these competitors are used by enterprise firms for very high prices. However, we believe that business models based on selling licenses will gradually be obsolete.
The most important difference between us and our competitors is that mobile document capture is ingrained in the DNA of our company. We keep mobile at the center of the user experience while developing our products. Most of our competitors did not provide cloud or mobile based document capture experience in the past. As customer preferences started to change in this direction, competitors started to modify existing services to include these options. We offer a superior technology that was originally built on mobile and cloud to begin with.
Another indirect competitor are the admin and operations teams in the companies that transfer the information on the paper manually to digital systems. In fact, by automating redundant processes of digitising information, we are opening the way for employees to do more meaningful work.
OT: Is there a plan to expand your existing services in the coming period? Or do not you want to take away from your focus?
IC: We have R&D studies on adding new methods to our existing services in the future. For example, today capturing information is done just from a square image, however but we are searching for ways to capture it real-time by recognising a document within a video. By integrating our products with the most commonly used software in the world, we want to be the bridge between physical documents and the digital world.
Find out more about CaptureFast and start your free trial here.